Our tenants are made up of two distinct food group manufacturers:
entrepreneurs who may not have the initial seed capital to invest in a start up production facility, and
existing businesses who demand cost effective greater production capacity as their sales volumes increase.
We are delighted that we are currently at 100% capacity. To find out more about the fantastic food businesses located here – simply select from the menu right >>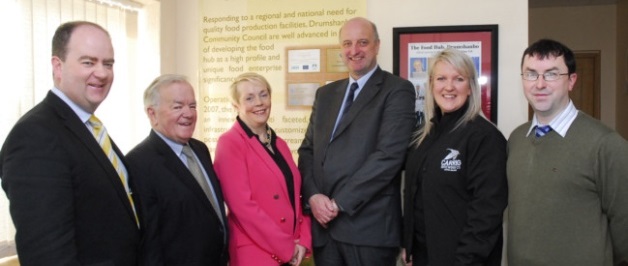 Pictured Cllr Enda McGloin, Drumshanbo Community Council, Noel McPartland, Bo Peep Preserves, Detta McNiffe, McNiffes Bakery, Pat Rigney, PJ Rigney Distillery, Sinead O'Connell, Carrig Brewing Company and Fergal McPartland, Manager of The Food Hub.