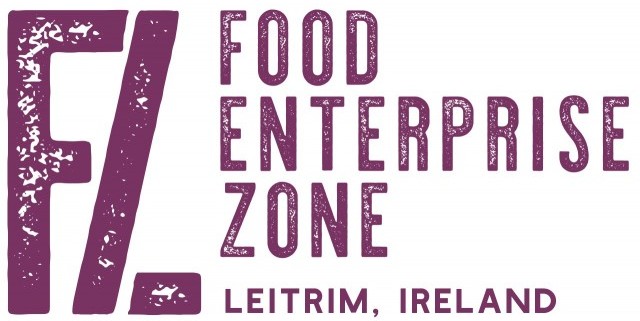 Terms
Post:                      Business Development Manager, Leitrim Food Enterprise Zone CLG
Term:                    3 years from 1st February 2020 to 31st January 2023
Salary:                   €40,000 2020- 2021; €42,000 for 2021 – 2022 and 2022- 2023
Location:              Drumshanbo with occasional travel within the NW region and within Ireland for appropriate food sector events.
Leitrim Food Enterprise Zone CLG was established to accelerate the agri-food economy in the North West region, to deliver additional food infrastructure in conjunction with stimulus approaches to unleash the potential of food entrepreneurs in the North West region.  More than a place to produce, it will bring together manufacturers, exporters and supply chain partners and builds on the experience and success of founding partner The Food Hub, Drumshanbo.
Responsibilities
Oversee the refurbishment to food grade standard of a factory premises, Dowra Road, Drumshanbo and its transformation into a multi-tenant food incubator enterprise centre.
The subsequent overall management of the new facility (8,953 ft2)

and

The Food Hub Facility (32,000 ft2 of food production space and training facility).
Building sectoral capacity through emphasis on growth and scaling initiatives, namely through two Enterprise Ireland funded programmes to commence early in 2020 – the IRELAND Northwest Food & Drink Export Launchpad programme and National Supply Chain Distribution programme.
The promotion of an enterprise culture within the locality, promoting the potential of the food sector to all sectors of the community including young people.
Working with all relevant support agencies in the region and in the food sector for the mutual benefit of those agencies, client businesses in Leitrim Food Enterprise Zone and The Food Hub.
Encouraging networking benefit and synergies among tenant businesses and other food businesses in the locality.
The exploration of additional sources of funding and income generation for the Food Enterprise Zone.
Monthly reporting to management committee and quarterly reporting to Enterprise Ireland.
Required Qualities & Experience
A minimum of 3 years' experience of working within the food sector, preferably within a small business environment.
Proven experience of managing physical facilities preferably within the food sector.
Understanding of, and experience of working with, the various regulatory authorities involved in the food sector with whom tenant companies will have to deal.
An ability to work effectively as a support provider to small businesses in respect of regulatory matters, business planning, market development and financial planning.
An effective independent worker who will drive the development of Leitrim Food Enterprise Zone over the course of the three years.
Experience of food sector sales and distribution
Email your CV and cover letter outlining suitability for the position to  hello@foodenterprise.zone before January 4th 2020.
This position is supported by Enterprise Ireland under the Regional Enterprise Development Fund.